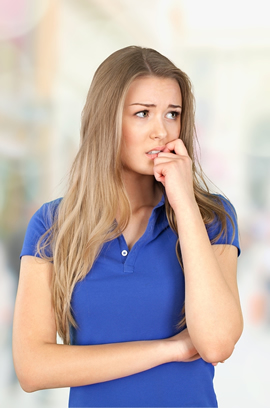 Anxiety Disorder
The following information is news only and does not reflect the practice or opinions of the doctor.
Increasing criminal behavior, and a lack of medical resources, is causing immense backlog in court-ordered psychiatric tests, according to Dr. Ken Hashman,a psychiatrist based at the Southern Alberta Forensic Psychiatry Centre.
The facility receives over 900 cases a year, and over a 100 at the Calgary Court Center. The number of individuals who have been deemed unfit to stand trial or not be held criminally accountable has spiked from 30 to 57 in recent years. And if they require hospitalization as well, theywould be need tobe housed at the very same facility.
However, the staff at the Southern Alberta Forensic Psychiatry Centreoften has to streamline cases that are more severe in nature, such as calls from suicidal and/or psychotic patients.This causes the previous court cases to be pushed further down the pile, which in turn has been creating significant delays in sentence hearings for several cases. Until about a few years ago, the facility would only receive about 30 such calls a year, according. to Dr. Hashman, but that number hasalarmingly doubled ever since.
The Southern Alberta Forensic Psychiatry Centre is the only designated facility in the region that looks after both court cases as well as those characteristically certified under the mental health act.Efforts are currently underway across the country to determine what is causing an increase in mental health cases, and to arrange for more resources, in order to keep up with the increasing demands. The facility is also working with the authorities in this endeavor. Dr. Hashman said they are soon expected to receive additional funding from the government that will enable them to undertake expansion of the facility, and, thereby, tackle the backlog of cases at the earliest possible.
Dan Chivers, head of the Criminal Trial Lawyers Association, expressed his concerns over the delays in criminal proceedings, although he too understands the demands that are currently being placed on forensic psychiatry.According to him, these delays are allowed only under exceptional circumstances, but taking into account their frequency, he says it isnow being anticipated that there will definitelybe requests to extend court hearingsfor several cases. He also stressed the need to have adequate resources in order to have the psychological assessment reports ready on a timely basis. The cases often deal with extremely ill patients who sometimes do not fully understand their situation. Chivers sympathized with them stating that they should not have to spend their time in remand, but be given a proper sentence that they can serve in the appropriate institution.
How deep brain stimulation can assist in treating anorexia
One psychiatric condition that is currently the leading cause of death among patients is Anorexia nervosa. As a psychiatric condition, Anorexia is challenging to treat, and most patients often find it difficult to comply with treatment. Fortunately, researchers in Toronto are working with anorexia patients that don't respond to treatment, in a bid to create a more responsive treatment procedure. The new treatment procedure involves the implant of electrodes in the brain to stimulate deep brain stimulation. The major concern for the researchers during the study was the safety and clinical conclusions of the procedure obtained over the course of a year.
The study was carried out for a period of three years, spanning 2011-2014. Participants came from within the community as we as via the Eating Disorder Program organized by the Toronto General Hospital. The participants were 16 in numbers, and they were females. Their ages ranged from 20 to 60, with an average age of 34. The average duration of illness for all 16 participants was 18 years. Out of all the patients, 44% were not on any other form of psychiatric medications during the commencement of the study, owing to the fact that they hadn't shown any responses to treatment in the past on consistent basis. Of all the participants 88% as at one time or the other had a minimum of one additional psychiatric diagnosis, resulting in hospitalization. Electrodes were surgically implanted into the subcallosal cingulate in the brain. When stimulated, this region is known to improve mood and anxiety. At various intervals, various data such as; patients behaviors associated with anorexia, body mass index, anxiety and mood, were all collected by the researchers.
There were some notable adverse effects observed from the surgical procedure. Weight gain was observed after 3 months. There was a significant increase in the body mass index during the 12 months of the procedure, with close to 43% of the participants attaining the average body mass index of 185. Patients that suffered from purging issues experienced a reduction in these issues. There also a significant improvement in mood and anxiety. The brain scans showed that brain stimulation had a direct effect on anorexia-related brain regions.
This study offered a significant breakthrough on the positive effect of deep brain stimulation on patients with anorexia, and other psychiatric disorders. The entire procedure had little adverse effects, which indicates that it could be utilized as a treatment procedure for patients who might not respond to traditional treatment methods. Although improvements in weight are considered a positive sign, researchers are of the opinion that other factors have to show tremendous improvements as well if the evidence of the treatment is to last longer.
For psychiatry help contact Psychiatry Concierge.
Anxiety in macular degeneration patients can be reduced via communication from doctors
A new research recommends that the combination of current treatment procedure for vision loss with effective counseling can play a vital role in ensuring patients can maintain good vision along with good psychological health. One of the most common causes of vision loss in the world is wAMD. But with the help of modern treatment methods, there has been an improvement in the amount of visions patients can retain. Some of these treatments entail repeated injection of anti-vascular endothelial growth factor inhibitors (anti-VEGF) into the eye.
A study has shown that high levels of undiagnosed anxiety and depression still exists in patients who are undergoing treatment, despite notable improvements in visual outcomes. The study was carried out by Manchester Royal Eye Hospital.
The researchers say that the study shows that human interaction between patient and clinicians plays a vital role in the effectiveness of anti-VEGF injections.
"Major scientific achievements have been recorded when it comes to diagnosis and treatment of serious eye diseases like wAMD, and this has given us a fighting chance in reversing catastrophic vision loss. Despite this achievement, we must not fail to forget the essential role the human side of things have to play," said Dr. Tariq Aslam, Senior Lecturer in Ophthalmology at The University of Manchester.
"This study is one of the most significant ever carried out in relation to anti-VEGF. It enables us to understand better how certain factors like strong relationships with clinicians, and patients understanding can help reduce anxiety during treatments," he continued.
The report indicates that assurances and communication from clinical staff to patients can help bolster the success of anti-VEGF therapy, and reduce the likelihood of blindness in the future.
The research revealed that as much as 89% and 91% of patients who showed anxiety and depression respectively didn't receive adequate psychiatric and psychological treatment.
Although it was observed that anti-VEGF therapy led to a reduced level of depression, doctors should pay extra attention to symptoms, and their ability to reduce the quality of life. The utilization of standardized tools to examine wAMD patients with respect to symptoms of depression and anxiety in the macular treatment unit can be of help in identifying patients at risk. More research and trials have to be carried out to ensure that there is a better understanding of anxiety and depression in wAMD patients so that new tools and treatment methods can be developed to help reduce symptoms, and enhance the quality of life.
For psychiatry help contact Psychiatry Concierge.