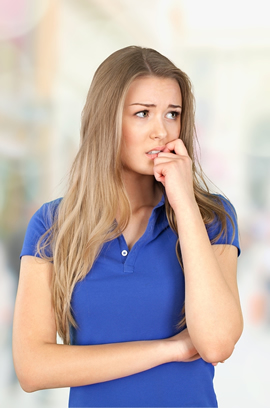 Anxiety Disorder
The following information is news only and does not reflect the practice or opinions of the doctor.
Increasing criminal behavior, and a lack of medical resources, is causing immense backlog in court-ordered psychiatric tests, according to Dr. Ken Hashman,a psychiatrist based at the Southern Alberta Forensic Psychiatry Centre.
The facility receives over 900 cases a year, and over a 100 at the Calgary Court Center. The number of individuals who have been deemed unfit to stand trial or not be held criminally accountable has spiked from 30 to 57 in recent years. And if they require hospitalization as well, theywould be need tobe housed at the very same facility.
However, the staff at the Southern Alberta Forensic Psychiatry Centreoften has to streamline cases that are more severe in nature, such as calls from suicidal and/or psychotic patients.This causes the previous court cases to be pushed further down the pile, which in turn has been creating significant delays in sentence hearings for several cases. Until about a few years ago, the facility would only receive about 30 such calls a year, according. to Dr. Hashman, but that number hasalarmingly doubled ever since.
The Southern Alberta Forensic Psychiatry Centre is the only designated facility in the region that looks after both court cases as well as those characteristically certified under the mental health act.Efforts are currently underway across the country to determine what is causing an increase in mental health cases, and to arrange for more resources, in order to keep up with the increasing demands. The facility is also working with the authorities in this endeavor. Dr. Hashman said they are soon expected to receive additional funding from the government that will enable them to undertake expansion of the facility, and, thereby, tackle the backlog of cases at the earliest possible.
Dan Chivers, head of the Criminal Trial Lawyers Association, expressed his concerns over the delays in criminal proceedings, although he too understands the demands that are currently being placed on forensic psychiatry.According to him, these delays are allowed only under exceptional circumstances, but taking into account their frequency, he says it isnow being anticipated that there will definitelybe requests to extend court hearingsfor several cases. He also stressed the need to have adequate resources in order to have the psychological assessment reports ready on a timely basis. The cases often deal with extremely ill patients who sometimes do not fully understand their situation. Chivers sympathized with them stating that they should not have to spend their time in remand, but be given a proper sentence that they can serve in the appropriate institution. For psychiatry help contact Psychiatry Concierge.