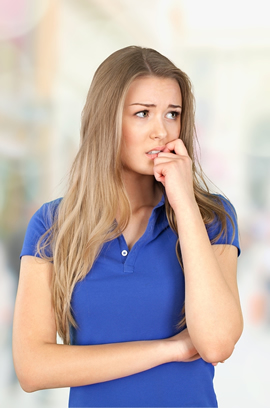 is an automatic response to certain situations that our minds are not used to and deem dangerous. Any difficult situation like a big decision or a big test may be a trigger to our anxiety and overwhelm our body with fear and apprehension. This poses many issues in living everyday normally.
There is no proper reason why a person is anxious, except the fact that he may be uncomfortable in a specific situation. Socially anxious people tend to be overcome with apprehension and worry when they face social issues. They can very quickly experience a panic attack if the problem is not resolved beforehand.
The best way to help an anxiety-ridden person is to offer them counselling and allow them to be capable of understanding their panic. In addition, it is possible that taking antidepressants will benefit them greatly.
Symptoms of Anxiety Disorders
Environmental problems, general stress and disorders like post-traumatic stress disorder (PTSD) and obsessive-compulsive disorder (OCD) are some of the causes that are linked to anxiety disorders. Some believe that genetics play a major role in anxiety disorders, along with former medical issues.
Symptoms that indicate the development of anxiety disorders are:
● Fear and nervousness
● Cold sweats
● Hyperventilation
● Heart palpitations
● Nausea
● Headaches
● Chest pain
● Dizziness
● Insomnia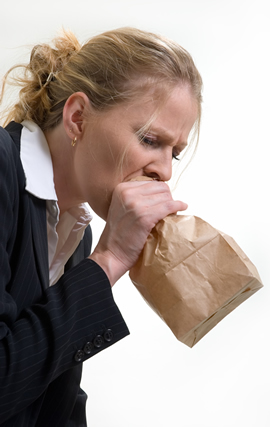 Symptoms of

Anxiety Disorders
Research shows that anxiety disorders do not come from family background or weakness, rather they come from situations that cause changes in the brain chemistry and environmental stress and tension.
Feeling of tension, nervousness or fear.
Choking feeling
A Sleeping problem
Wet or cold palms and feet
Pain in the chest
Short breath
Heavy and abnormal heartbeats
Heart palpitation
A problem being still or calm
Dry throat
Muscular tension
Nausea
A numb or tingling feeling in the feet and hands
Dizziness