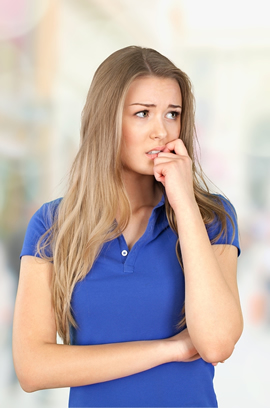 News Articles
The following information is news only and does not reflect the practice or opinions of the doctor.
Did you know that on an average, the wait time to secure an appointment and meet with a psychiatrist is 25 days? Furthermore, according to a study about 77 percent of the US countries are underserved. The study clearly pictures out how America badly needs the service and professional help of psychiatrists. Read more...
'Psychiatrist' and 'Psychologist' are among the most commonly interchangeably used words. It is quite common for most people to get confused between the two terms. While both professions deal with the human's mental and behavioral aspects, they each have unique differences when it comes to educational prerequisites, professional training and practice. Read more...
We have made tremendous advances in science and technology, but our attitudes towards depression and psychiatry has not changed much. The article talks about the stigma surrounding depression and emphasizes how people dealing with it or having suicidal thoughts need help and support. Read more...
All of us worry at some time or the other- about work, health, finances- bur we are not obsessed with it, unless there is definite cause. People with GAD (generalized anxiety disorder) worry all the time even when there is no concrete reason for it. Read more...
An article published in the journal for Psychiatric Services indicates that depression is not only on the rise but also is the "No.1 psychological disorder in the western world." The situation elsewhere is just as gloomy. Read more...
Despite mental health services in South Africa being severely underfunded, there was a 58% rise in people diagnosed with severe depression between 2009 and 2013. That represents over 400,000 people in South Africa suffering from a major depressive disorder. Read more...
For the last 6 years, 101 patients with depression have been taking part in a trial to measure the effects of the Class B "party drug" ketamine on their symptoms. Read more...
It's early days yet but a recent report in The Lancet Psychiatry journal calls for a new approach for using low doses of the "party drug" ketamine as a treatment for depression. Read more...
Increasing criminal behavior, and a lack of medical resources, is causing immense backlog in court-ordered psychiatric tests, according to Dr. Ken Hashman,a psychiatrist based at the Southern Alberta Forensic Psychiatry Centre.Read more...